Messianic Sheet Music
Welcome to messianicsheetmusic.50g.com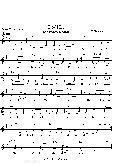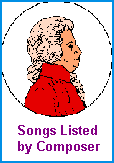 Sheet Music by ABC        Sheet Music by Composer
Click on one of the pictures to see our current selection of music.
This site was updated November 29th, 2008.

Dear Musicians and Worship Leaders,
The purpose of this site is to provide you with sheet music (lead sheets) for Messianic worship songs. I hope to eventually add biographies of the composers as well. Please feel free to copy any of the provided sheet music for your worship team or students. You may make any number of copies, as long as you do not sell them. As permission becomes available from the various composers, I will add new songs about every 2 weeks. Just in case you wondered, I cleared this service in writing with the Library of Congress Copyright Dept.
Unfortunately, I do not have any piano scores at this time. If anyone submits them, I will be happy to post them.
May the Lord bless your service in worship,
Yuval Shomron

We Believe that Yeshua is God's son, and messiah for all of the children of Israel, as well as the rest of the world.

Dear messianic composers,
This site will allow anyone who accesses it to make copies of messianic songs in the form of sheet music (lead sheets). I will post only those songs which have been released to me for this purpose by the composers. My desire is to be able to freely share messianic songs with the world. As long as we agree to trust people to make just enough copies for their worship team, and not to sell them, I believe we will be fulfilling our ministry in a new way, and will receive our reward from the Lord. (JOS 18:7 "For the Levites have no portion among you, because the priesthood of the Lord is their inheritance.")
If you would like to submit a song, please send it to me by e-mail in the form of a "Finale Notepad" (see the ad below) or "Encore" file (.enc), or a good quality full-page size .eps or .gif. Do not send hand-written sheet music. I do not have time to computerize it. If you can't find anyone to help you put it into one of the above forms, e-mail me, and I will see if I can find some help for you.
BTW, I already have a number of your songs in the right form. Contact me for details.
Please submit only songs to which you hold the mechanical rights!!
At the Bottom of this page you will find links to copyright law information.
I will reserve the right not to publish a song which is submitted; please submit songs which can be sung by fellowships in worship. For the mean time, this will not be the place for long testimonial ballads. I truly want to serve the composers and the Body of Messiah. Please contact me with your comments or questions.

Continuing in Yeshua's grace,
Yuval Shomron
yuval@yuvalshomron.com

Contributors so far:
Israel Harel www.or-yeshua.org
Rikii and Martin Neeb He Has Set Me On High Places
David and Lisa Loden
Keren-Or Karni
Ronen Shalom
Tony Sperandeo
Shaul Zuella
Gwen Moore
David and Lisa Loden
Avner and Rachel Boskey www.davidstent.org
Elisheva Shomron www.elishevashomron.50g.com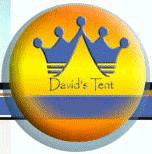 Click on the logo above for Avner and Rachel Boskey's web site.


Click on the box above for USA Copyright info.
the © copyright pages
easy to understand copyright information
Do not frown at the copyright
maybe your next creation needs its protection